GOT A QUESTION? CALL US!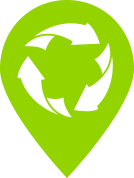 SAINT-EUSTACHE
LAVAL
ALWAYS AVAILABLE TO ASSIST YOU!
Performing renovations in your house? In charge of a construction or demolition work site? Our team will gladly assist you through the entire process.
A CONTINUALLY GROWING TERRITORY
Over the years, our efforts were focused on finding strategic locations and setting various service points to serve a growing customer base and market.