LEACH WATER FILTRATION FACILITY
What are leachates? This complicated-looking term is actually quite simple. It refers to the natural trickling of rainwater through waste, which comes into contact with several harmful contaminants, such as oils and other residual and biomedical waste. Consequently, the soiled water presents high risks of polluting the soil and water table.
In 2014, at a time when preserving the environment is first and foremost, Service de recyclage Sterling stands out with the construction of a leachate treatment facility, which includes over 100,000 sq. ft. of concrete surfaces and several soiled-material-disposal areas. The street sweeper water is then directed for treatment and filtration to one of the 40,000-gal water basins.
The whole process was designed to minimize environmental impacts. With our high-performance and optimal-efficiency filtration facility and sorting centers, Service de recyclage Sterling reaches what most of the population aspire to: preserve the environment for future generations.
AT RECYCLAGE STERLING,
WE UNDERTAKE ANY ACTION
TO MINIMIZE OUR
ENVIRONMENTAL IMPACT
A HIGHLY PERFORMANT
TECHNOLOGY
The leachate treatment facility is equipped with the latest Italian technology for leach water and other soiled residual salvage. With this technology, the soil and water table contamination is prevented.
A FILTRATION, NUMEROUS BENEFITS
Our leachate treatment is based on a process and technology featuring many highlights:
Preservation of the environment
Decontamination of the leachate
Protection of the water tables
Prevention of soiled water leaking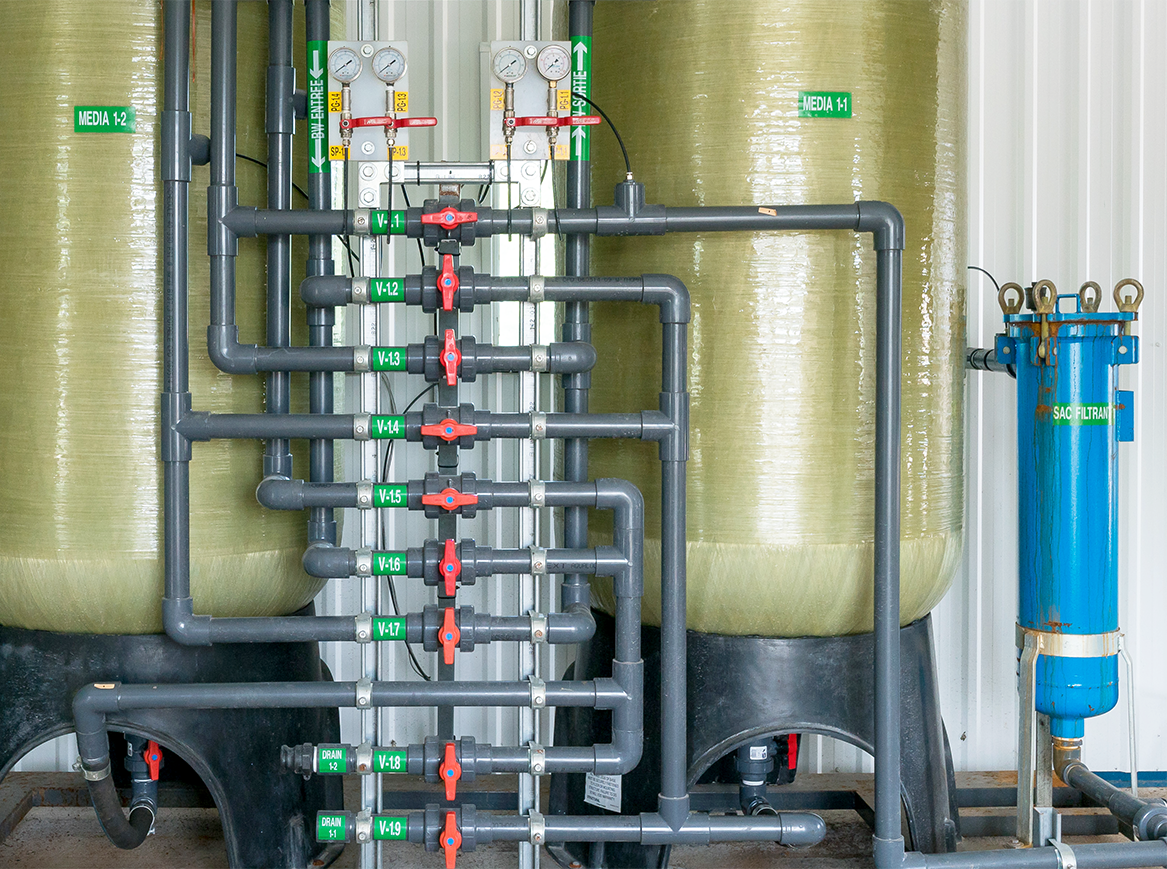 SERVICE EXCLUSIVE
AT THE SAINT-CANUT
LOCATION
VISIT US