LET US HELP MAKE THE
RIGHT DECISION
A renovation or construction project isn't an easy task. At Service de recyclage Sterling, we assist you to ensure you have a worry-free project.
Not only do we help you identify your exact needs, but we take care of everything, from delivering the container to sorting the materials. This way, you can focus on your project by disposing of any accepted waste in the container.
CONTACT US
WITH YOU THROUGHOUT THE PROCESS
GET THE PERFECT ROLL-OFF CONTAINER FOR PROJECTS OF ANY SIZE
CONTAINER
14 YARDS
The 14-yard container solves many situations. Since we take care of absolutely everything, all you have to do is complete your project and dispose of the accepted wastes in the container, without distinction.
Perfect for:
Minor demolitions

Bathroom renovations

Roof

Other small projects
Container size:
3x7x12in
RENT ME
CONTAINER
20 YARDS
If you are looking for a middle-size solution for your worry-free projects, the 20-yard container is ideal. Since you only have to dispose of your wastes in the container, you can easily ensure the smooth operation of your project.
Perfect for:
Demolition

Construction

Renovation

Other medium projects
Container size:
4x7x20in
RENT ME
CONTAINER
40 YARDS
Major projects often mean significant concerns. Luckily, with the 40-yard container, you can focus only on completing your big project and never on sorting the materials.
Perfect for:
Disaster demolition

New constructions

Major renovations

Other big projects
Container size:
8x7x20in
RENT ME
ENJOY WORRY-FREE
PROJECTS AND
LEAVE THE
SORTING TO US!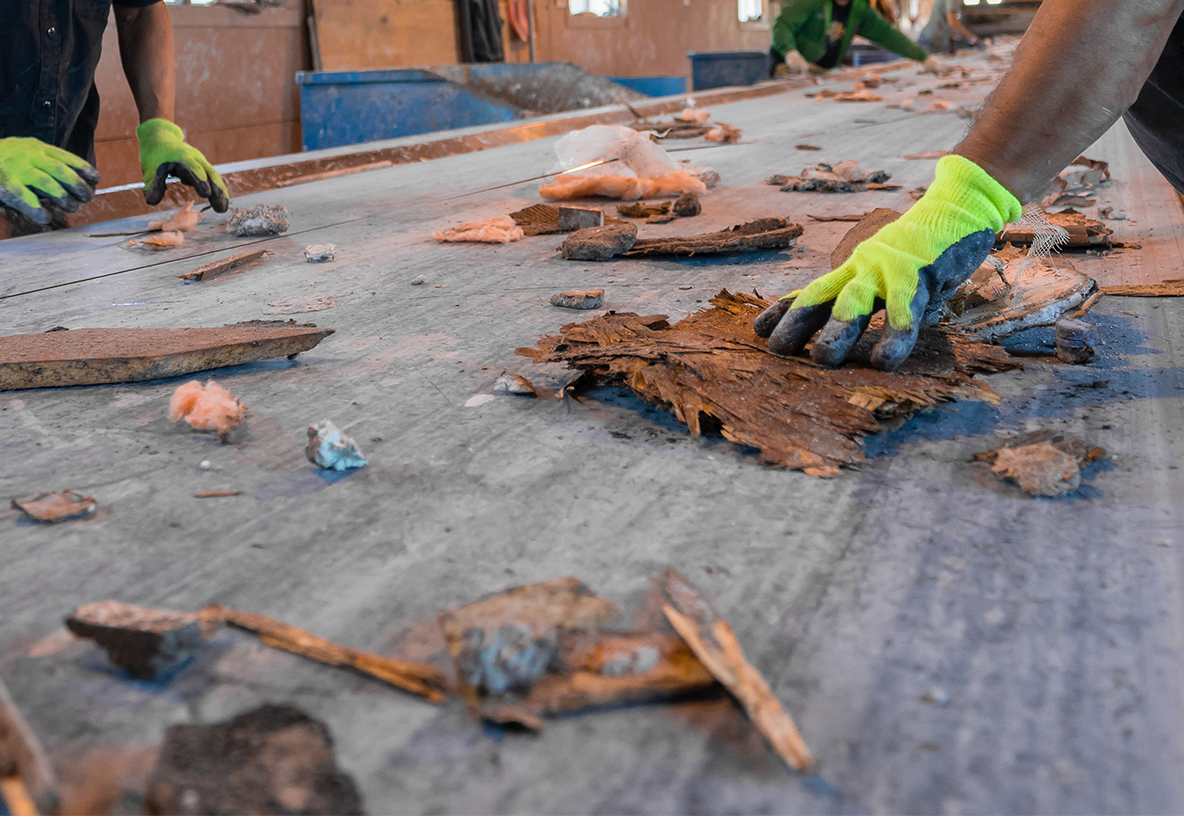 A CONTINUALLY GROWING TERRITORY
Over the years, our efforts were focused on finding strategic locations and setting various service points to serve a growing customer base and market.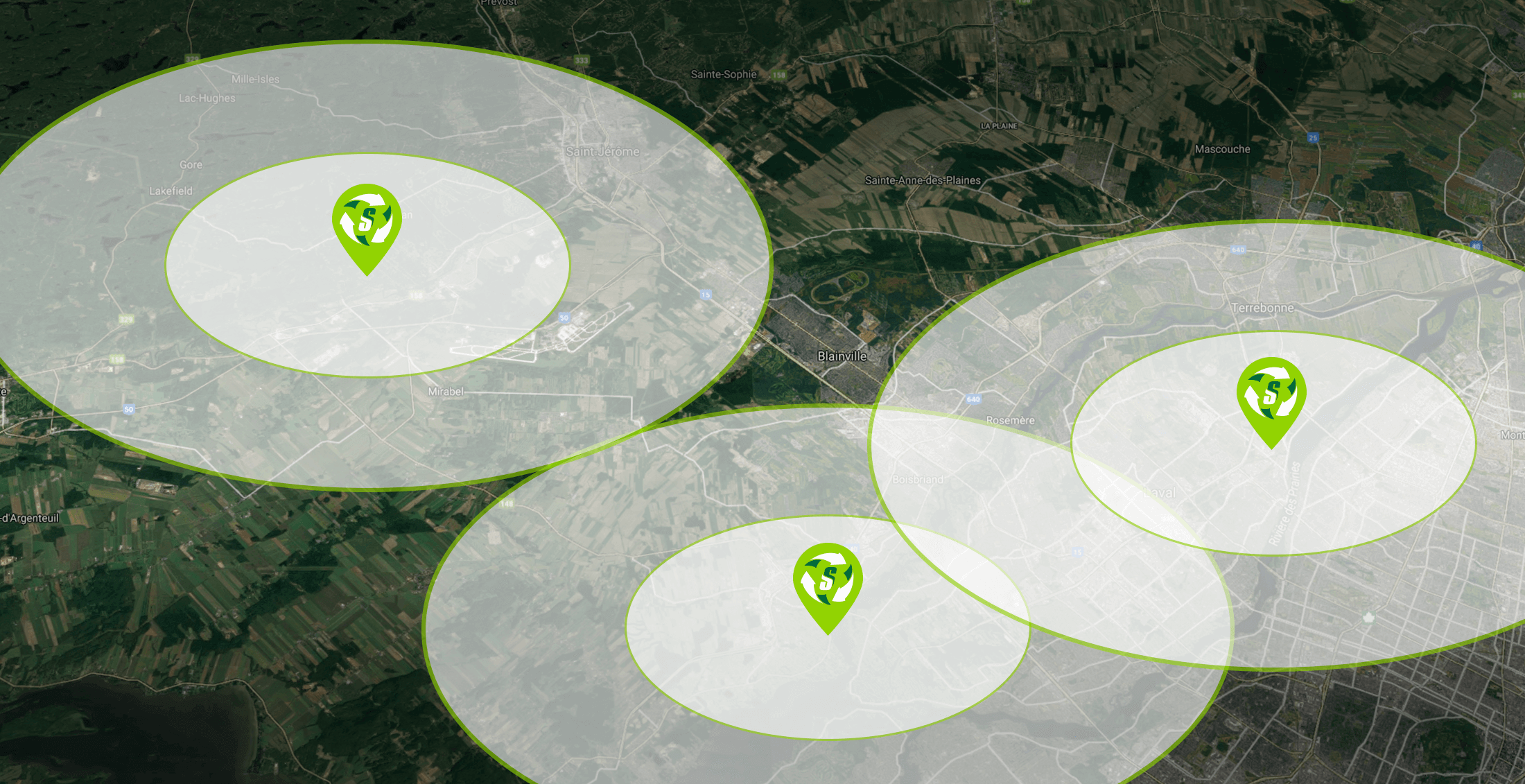 ENJOY A QUICK DELIVERY AND PICKUP SERVICE
TYPICAL CONTAINER ROUTE
Renting a container is super easy. We guide you through every step to make the process as simple as possible. All you need to do is dispose of your construction and demolition wastes.

STEP 1
Call from the client to the dispatch center in Laval

Fully assess your needs

Identify the project date and period STEP 2
Deliver the container on the work site within the agreed reasonable timeline STEP 3
Call from the client after the project or once the container is full

Pick up or change the container STEP 4
Weigh the container with a weighing machine and software STEP 5
Sort materials depending on their valorization capacity STEP 6
Bring the materials to valorization
CONTACT US